North American Plants Post Card Pack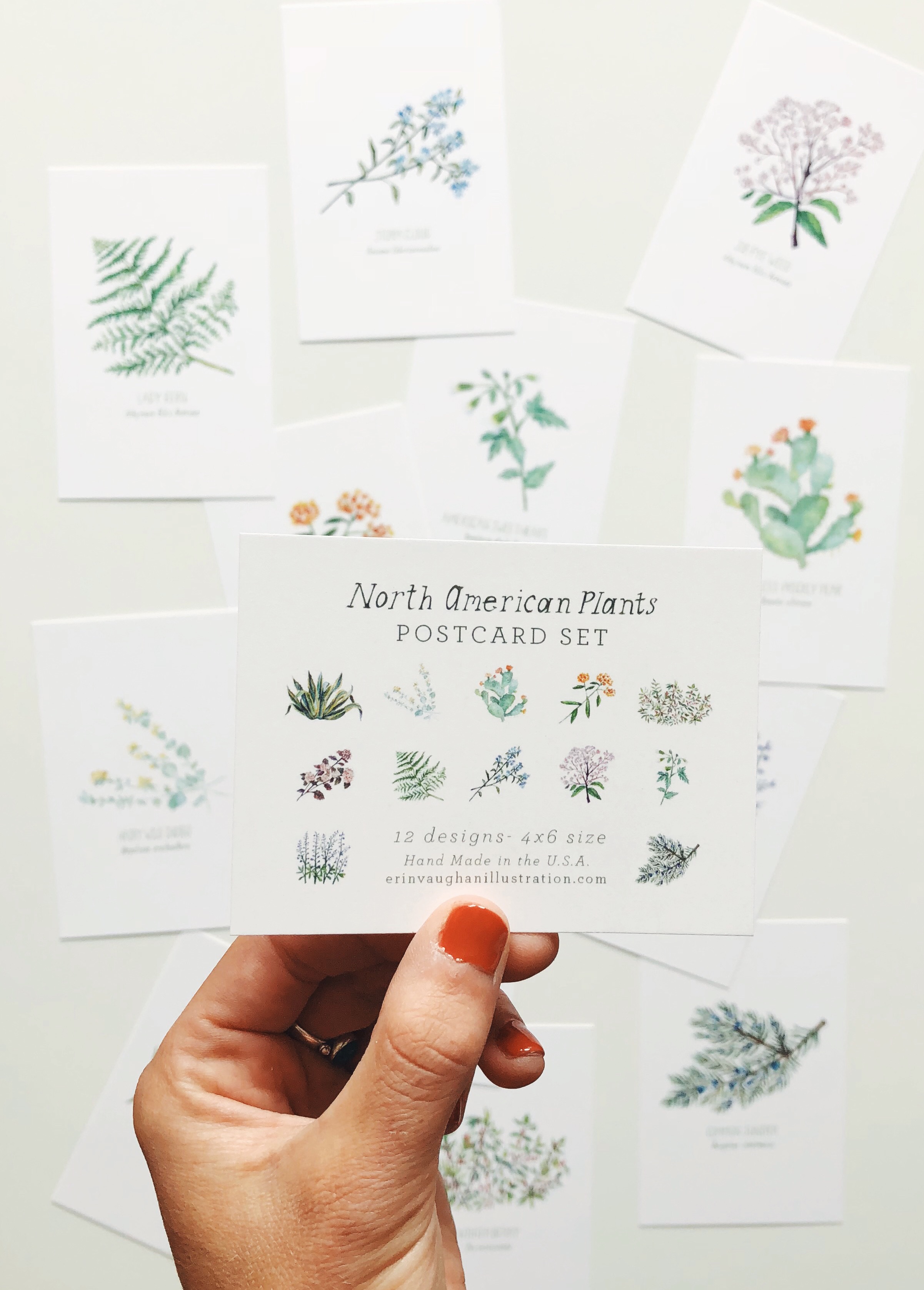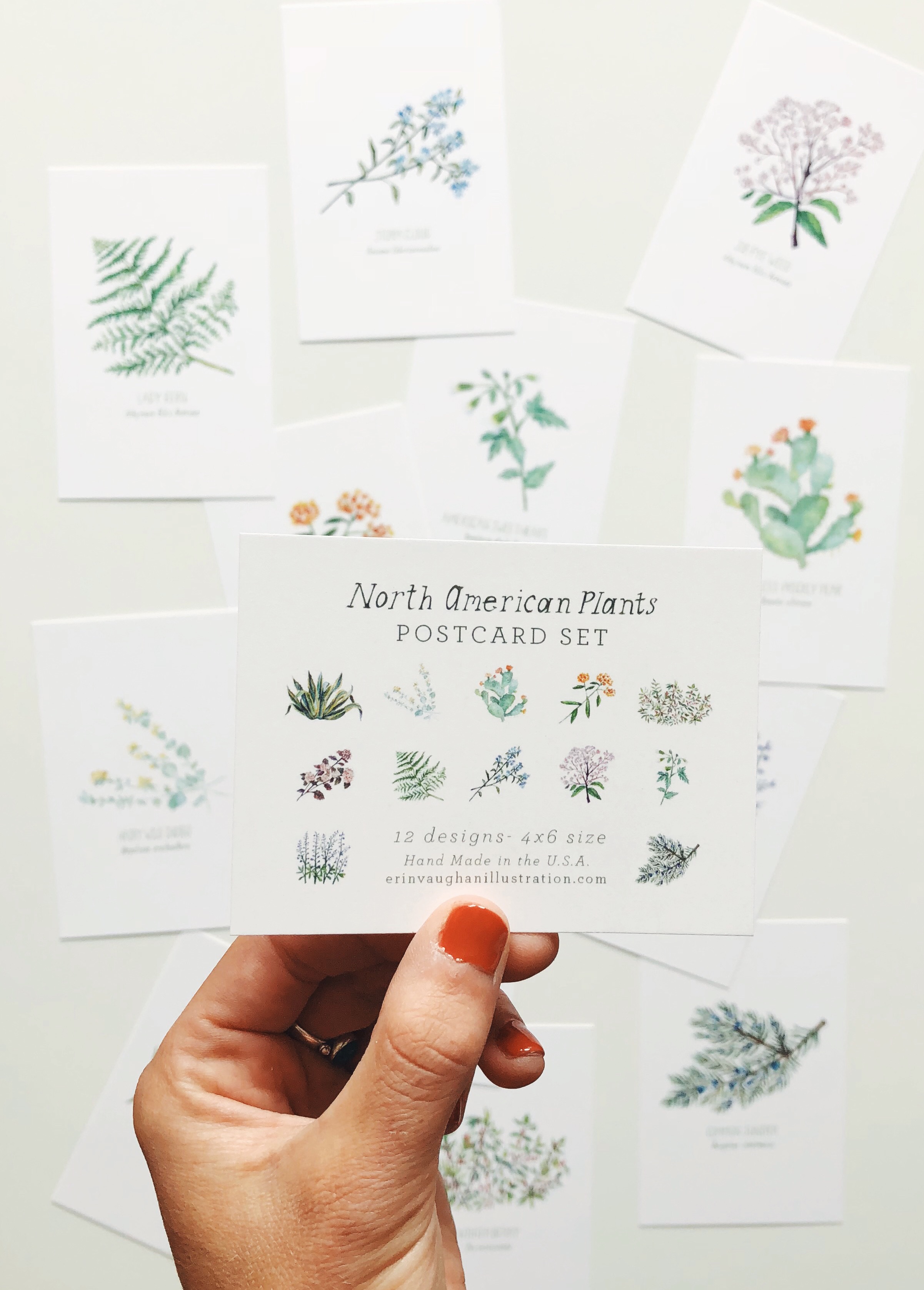 North American Plants Post Card Pack
North American Plant Post Card Pack
-12 different plants including: Ninebark, Winterberry, Storm Cloud, Butterfly Weed, Lady Fern, Wild Indigo, American Aloe, Joe-Pye Weed, American Sweetheart, Spineless Prickly Pear, Hairy Wild Indigo & Common Juniper.
-Includes scientific name of plant below common name.
-printed full color on mat cardstock
- made in the USA
- 4x6 size
© 2019 Erin Vaughan Illustration. This artwork may not be reproduced, reprinted, resold in any way.
All postcard packs are packaged in a cello back with product description back card. Shipping prices are based off handling, postage, and packaging materials to keep orders safe.